Cornelius Holtorf was invited to Norwich in the UK to attend a British Academy-funded conference and expert workshop on Measuring Loss and Damage to Heritage from Climate Change for Effective Policy Reporting at the University of East Anglia (UEA).
Holtorf argued in favour of replacing the emphasis on 'loss and damage' with a stronger appreciation of the potential use of heritage for enhancing people's well-being in the face of climate change and its implications. But another focus of the 2-day discussions was how to measure the loss of culture and heritage so that it can be included in high-level climate discussions.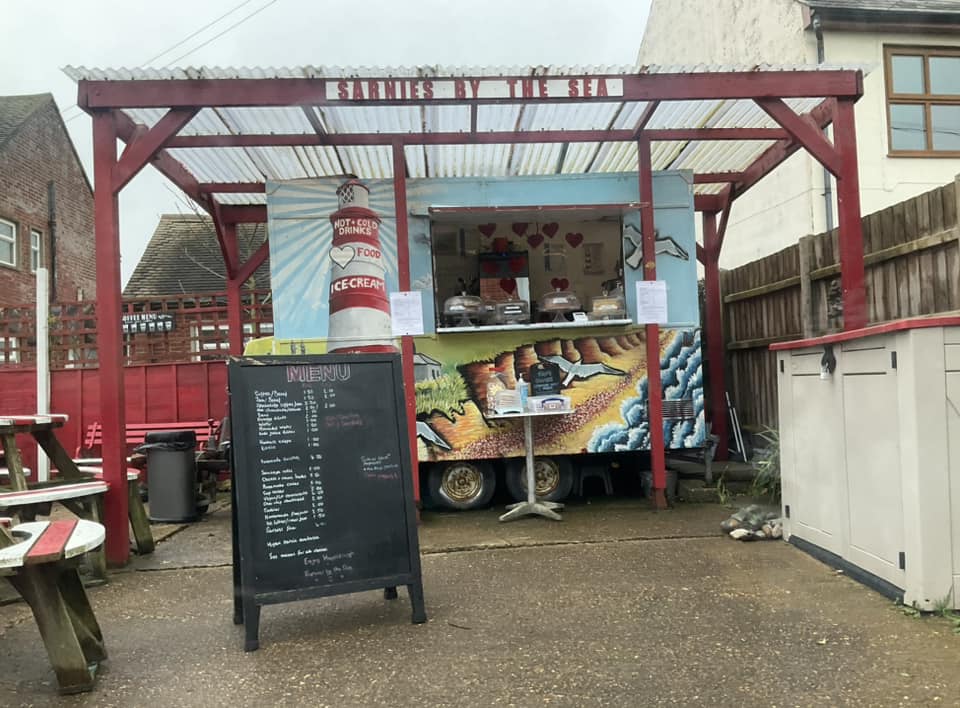 Food heritage is partly intangible and selling points are mobile – a good thing when the coast is eroding rapidly.
The days of discussion were followed by an excursion to the coast of Norfolk to witness coastal erosion and get engaged in informal discussions on the mobility of cultural heritage and peoples' lives under changing conditions.